2015 Summer Human Resource Symposium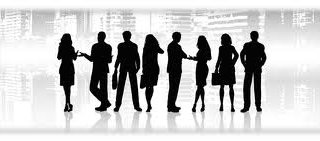 2015 Summer Human Resource Symposium
Global Human Resource Management Symposium
PROGRAM & CALL FOR PAPERS
June 26-27, 2015 Los Angeles (Metro)
SYMPOSIUM LOCATION
11840 Pierce Street, Suite 200, Riverside, CA 92505
Tel:
1-951-637-0100
FUTURE SYMPOSIUM DATES
June, 2016 Los Angeles (Metro)
We would like to extend our warmest invitation to you to participate in the Global Human Resource Management Symposium. This symposium is primarily an academic event that provides interactive platform to the scholars and practicing managers to share their views, research findings, and critique of contemporary HR issues. This symposium, also aims at augmenting industry-academia interface on current people issues in fast changing work-places around the world.
Scholars are likely to share their researches on diverse and contemporary themes drawn from Organizational Behavior, Industrial Psychology, Organization Development, Training & Development, Employee Benefits, Strategic HRM, Global HRM issues, Industrial Relations, Social Security, Labor Welfare, Compensation Management, Cross-cultural Management/International HRM, etc.
We look forward to welcoming you.
CALL FOR PAPERS
Submission of an abstract, topic of interest or proposal will be accepted for the purpose of registration. Time schedule to be determined later after all the papers have been received.

Based on the approval for submission of paper, deadline for submission of final paper is no later than, June 19, 2015.

Each presentation is to be approximately 30 minutes in length.

Submission of paper and presentation is to be emailed to:

hrconference@uofriverside.com
TOPICS
Abstracts of research papers in 150-200 words are invited from academics, practicing managers and Ph.D. scholars/PG students on contemporary issues in Human Resource Management befitting any of the conference tracks mentioned as under:
Organizational Behavior/Industrial Psychology

Organization Development

Training & Development

Strategic Human Resource Management

Industrial Relations, Social Security, Labor Welfare

Compensation Management

Cross-cultural Management/International HRM
PANEL DISCUSSIONS
Proposals from those who would like to facilitate a panel discussion are welcomed. The proposals may address any of the topics falling within the scope of the conference themes.
Panel Discussions provide an opportunity for public discussion amongst a selected group of panelists. Central to the success of a panel discussion is the choice of a good topic as the focus for discussion and panel lists that bring differing perspectives and are confident in making clear arguments in a live situation. Panels should comprise of three to five scholars who present their arguments; a discussant offers critical comment on the arguments made and the discussion is opened up to the participating audience.
The proposal must include:
Title
Panel Chair(s) (if necessary)
Speakers Name, Affiliation and Email
Scope
Objective and motivation
The Global Human Resource Symposium will set aside space for those who wish to pursue discussion of a particular topic or issue. Interested individuals should submit a proposal not more than 400 words, on or before June 19, 2015. In addition, the proposal should indicate the duration of the panel discussion (preferred duration is 90 minutes).
All accepted Panel Discussion proposal will be published in the Conference Proceedings. If you are interested in organizing Panel Discussion for the Global Human Resource Symposium, please email your proposal to hrconference@uofriverside.com
Submissions should be in MS Word format.
VIRTUAL PRESENTATION
We understand that some presenters will not be able to make the trip to United Stated to present their research paper mainly due to financial and/or political restrictions on travel. Therefore, with the use of Skype, authors of accepted papers have the same publication opportunities as regular presenters. A research works submitted without the participant attending the conference in person, but presented via video conferencing are refereed and published (if accepted) in the conference proceedings. Conference fees are the same for both virtual and face-to-face presentation.
You can submit a research paper, case study, work in progress and report for virtual presentation under the open call for papers via email to
hrconference@uofriverside.com
Please reference Global Human Resource Symposium in your submission.
SESSIONS CHAIR PARTICIPATION
The Global Human Resource Symposium invites presenters to become a Session Chair.
The duties of the Session Chair include, but are not limited to:
Introduction of every presenter including their biography.

Management of presentation time.

Run question and answer session upon completion of presentation
Individuals that are interested in participating as a Session Chair, please email your Resume or CV to hrconference@uofriverside.com. The proposal will be reviewed by the Steering Committees.
REGISTRATION & FEE PLAN
In order to ensure that monies are applied towards the correct participant, please note your full name on all payments, documents and correspondence.
Presenter Non-Refundable/Non-Transferable Registration Fee: $500 USD
Attendee Non-Refundable/Non-Transferable Registration Fee: $350 USD
$100 USD discount for paid registration fee received on or before May 27, 2015*.
Checks, Cashier's Checks and Money Orders can be made payable to: La Sierra Group. Wire Transfers** are accepted. You may email us at

hrconference@uofriverside.com

for further details.
SPECIAL NOTE ON INVITATION LETTERS
Issuance of official invitation by the university will be sent upon receipt of payment. This will apply towards both an invitation for attendance as well as issuance of the letter of acceptance for submitted and approved abstracts for presentation. Abstract is subject to approval.
Only cash, check, money order or wire transfers' payments are accepted for anyone requesting an official invitation. We do not accept credit card as a form of payment for those requesting an invitation.
*Non-Refundable/Non-Transferable fee must be received by the early bird deadline of May 27, 2015 to receive the $100 discount, this includes completion of wires and bank transfers by this date.
**Please note that wire transfers may take up to 2-3 weeks to clear. Participant will be notified immediately once monies have been applied. An additional $25.00 processing fee will be assessed for all wire transfers.
Re-issue of an invitation letter is subject to a $50.00 fee as well as the $25.00 wire transfer fee.
All attendees, including paper presenters, speakers, panel conference participants, and session chairs must register and pay the registration fees. The registration fee is per presenter/attendee and will cover:
ADMISSION TO ALL CONFERENCE SESSIONS
COFFEE BREAKS
All conference Participants are responsible for meeting the costs of their registration, travel and accommodation.
Please complete the online registration form
To pay for registration fees, please may email us at hrconference@uofriverside.com
PROGRAM
To be announced. Please note the conference details are subject to change without notice. You may email us at hrconference@uofriverside.com if you have any questions.
ATTENDANCE CERTIFICATES
Conference attendees and presenters are given a certificate of attendance at the end of the event. Please note that conference delegates must stay for the duration of the 2-day conference. Additional fees will apply for any request to mail the certificate.
INSURANCE
We cannot accept any responsibility or liability for losses or damages of any type, to conference delegates or their companions, either during, or as a direct or indirect result, of the conference. All delegates and companions are advised to review their own insurance policies and obtain any additional coverage charges as may be needed or desired.
ACCOMMODATIONS
Hampton Inn & Suites Riverside/Corona East
4250 Riverwalk Parkway
Riverside, California 92505
Tel:
1-951-352-5020 Fax: 1-951-354-2830
Room Reservation
Corporate #0002757704.
Please contact the hotel directly for reservations. For additional assistance, you may contact the Conference Coordinator at hrconference@uofriverside.com
SPONSORED BY
School of Management
University of Riverside
Riverside, California 92505
Phone:
(951) 637-0100 Fax: (951) 637-0400
CONFERENCE DVDs & MEDIA
Conference photos are available for viewing via the photo gallery
The full 2-day conference is available as a set of DVDs. If you are interested in a particular presentation, you may purchase a single DVD with your desired presentation only. Total cost for a single DVD is $79 USD and total cost for a complete set of DVDs per conference is $199 USD. Tax and shipping is not included. If you would like to purchase DVDs or you may email us at hrconference@uofriverside.com for further details.
Please click below to view media for Global Conferences.
For additional information, you may email us at hrconference@uofriverside.com for further details