Make Telecommuting Work for Your Company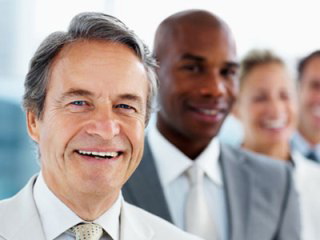 These days telecommuting is such a common way to work that most people don't bat an eye when you say you work from home. But there are plenty of horror stories, too.
As an employer, you can do plenty to make telecommuting work for your company. If you're wading into this territory, consider these factors:
Benefits
For the company, having an employee work from home can reduce costs by lowering the amount of resources used in the office, as well as reducing overhead costs. Employees may become more loyal, and having the ability to work from home is a great selling point for new recruits. In many cases, employees will be far more productive without the distractions of the office and will be happy with a lower salary, which results in increased productivity for less money.
The employee makes out pretty well, too. Being able to set one's own hours is a big productivity boost, since some people have different hours when they're most productive. Working from home affords us a certain freedom, allowing parents to stay home with their children when they are ill, or simply to run errands during normal work hours. The zero-commute cost and time gain gives the employee more hours in the day, and the subsequent lower stress level is also better for health.
Downsides
While this all sounds wonderful, there are some downsides to having your employees work at home. Not all employees work well alone; some require the work atmosphere or interactions that occur with co-workers. Others will simply lag behind in work because they get distracted by other things around the house, or work on their own projects.
Best Practices
So how can you ensure that your employees are working hard while at home? First, consider having the employee log their hours and work progress. This will help hold them accountable. Most importantly, establish expectations up front. Will you require your employee to have a separate work space in his home or off-site child care for any small children? These are important issues to discuss and plan out up front to make sure the arrangement works well for both parties.
It's also a good idea to decide where your priorities lie. Does the job require eight focused hours per day? Or do you want a specific number of projects completed in a certain amount of time? For some, allowing employees to log however many hours they like while completing a certain number of tasks is the best way to go. If you go the performance route, the employee should send status reports on a daily basis with a proper meeting at least once a week to ensure that he or she is on schedule.
The presence option simply requires the employee to log in at a certain hour and to log out at a certain hour, usually regular business hours. You may not see a drastic increase in productivity with this method. Which you choose will depend on the business and the employee.
To run a successful work-at-home program, you will need to communicate effectively the priorities and expectations, and have the proper consequences in place should there be a case of abuse. If the employee does not complete the required work, then their telecommuting privileges will be revoked. Some companies run successful part-time telecommuting programs where each employee has the option to work from home 2-3 days a week. You'll want to stagger the employees at home so that you have a good mix of people in the office at all times.
Telecommuting can be very beneficial for everyone if there are rules in place and expectations are made known before beginning. Remember, if it doesn't work out, you can always go back to the regular schedule in the office